Here at Miss Ink, supporting our community is a priority. I recently started volunteering as a Guardian ad Litem because I want to be a voice for children who, at no fault of their own, are victims in neglect, abuse, or abandonment dependency cases.   Whatever your passion is, I encourage you to spend event just a few hours a month supporting that cause.  If the Guardian ad Litem program sounds interesting to you, check out some more information below.
~ Misty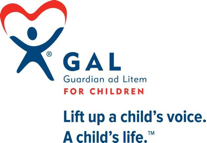 Our only interest is the child's best interest.
The Guardian ad Litem Program is a volunteer organization that advocates for the best interests of abused, abandoned and neglected children in the courtroom. Children in dependency are left voiceless unless a GAL is there to stand up for them. This year, the Guardian ad Litem Program of the 11th Judicial Circuit aims to ensure no child goes unheard.
Over 3,000 children and youth are actively involved in dependency proceedings in Miami-Dade County. Around 500 Guardian ad Litem volunteers are able to represent 60% of these, leaving 40% without a voice. This is unacceptable: every child deserves to be heard. The Program seeks to double its number of volunteers in order to reach this goal of full representation. Only by obtaining full community support will we be able to accomplish this.
We look for volunteers who come from all walks of life, who offer their own experiences and insight. We provide each of our children with a lay volunteer who visits monthly, and develops a relationship with them. Volunteers then go to court with one of our program attorneys to make sure not only that their child's needs are being met, but that they are denied no opportunity to succeed due to circumstances beyond their control.
A Guardian can guarantee that no child falls through the cracks of the system; in fact, a child with a GAL is half as likely to languish in foster care, and twice as likely to find a safe, permanent and loving home in which they can thrive. Guardians profoundly impact the lives of the children they serve, and vice versa; moreover, they are actively putting breaks in the cycle of abuse.
The Guardian ad Litem Program is looking for community partners to help us spread our message, so that every child has a chance of being heard. We are looking for opportunities to expand our volunteer base by speaking to local businesses, media, interested individuals, community and civic groups, host tables/booths at festivals, and are open to taking new and creative ideas. If you are interested in working with us and helping children in care, please contact Patricia Abaroa at Patricia.Abaroa@gal.fl.gov, by phone at 786-469-3864, or visit our website at www.weareguardians.org. I am a Guardian ad Litem: I am for the child.